REC 2016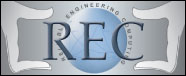 [ Registration ]
Conference Attendee's Registration

Please follow the link below to register for REC2016 until May 31, 2016.


Registration closed.
The registration fee for one attendee is 375 EUR. The registration fee covers:
Printed Proceedings including Full Papers of REC2016
All Lunches and Coffee Breaks
Icebreaker Reception (14.6.2016) at MERCURE Hotel Bochum City
MusicShow in the Bochum Planetarium (15.6.2016)
Conference Dinner (16.6.2016) at Henrichs Restaurant in combination with a Guided Tour in The Henrichshütte Ironworks
Guided Tour in the German Mining Museum in Bochum (17.6.2016)
Daily bus transfer from Bochum City to Ruhr University Bochum Campus and to all social events
For accompanying persons, additional tickets (100 EUR per person including Icebreaker Reception, MusicShow, Conference Dinner, and German Mining Museum) may be purchased at the same time as registering for the Conference through the Registration hyperlink above.
PLEASE NOTE that publication of a full paper requested by acceptance of the corresponding abstract is dependent upon registration of at least one author on the paper.